5 Important Things You Should Be Considering When Obtaining Home Loans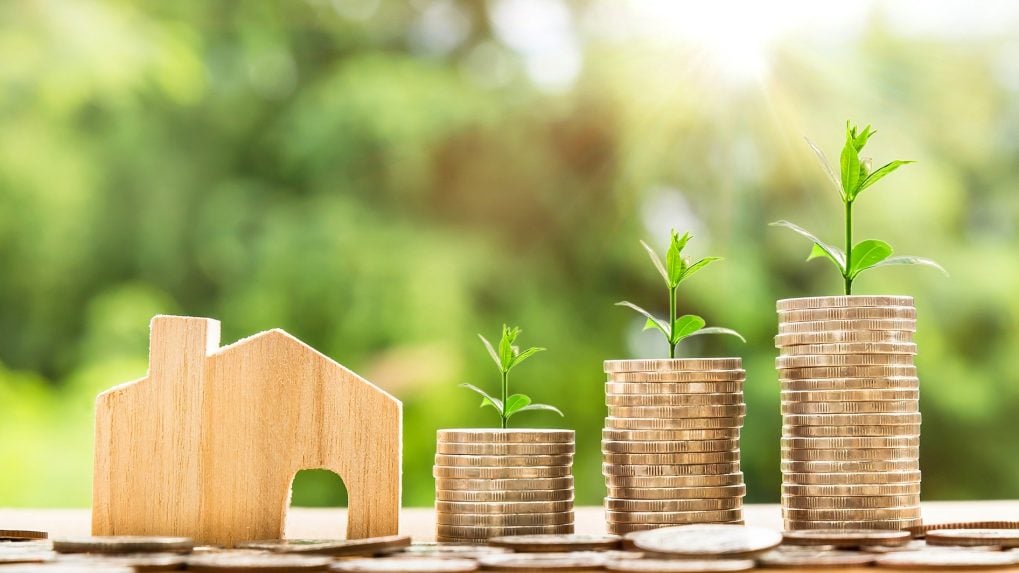 Buying a home is one of the cherished dreams of a large part of the population and undoubtedly one of the most important financial decisions of their lives. Often the whole family is financially and emotionally involved in the decision-making process. This makes it all the more important for the buyer to carefully go through every aspect of this big decision. Once you have the property completed, the next big task is identifying the bank or financial institution for the home loan.
Before you move, there is some prep and background work that you should do to avoid hassle with your home loan process.
Here are some factors to consider:
Deposit:
Only part of the property's value is offered as a loan by the financing institute. The property owner has to pay the rest himself. The bank / institution usually finances 75-90% of the property costs, depending on the applicant's eligibility, among other things.
Potential applicants need to be careful about the amount of loan they want to take and what they want to pay out of their savings to the builder or seller. A substantial down payment improves the chances of getting a home loan. Hence, if it is feasible, individuals can opt for a higher deposit. It will also lessen their repayment burden.
Credit-worthiness: A healthy credit score, preferably higher than 750, would help a potential applicant obtain a loan at a low interest rate. Hence, it is advisable for a prospective applicant to check their creditworthiness prior to applying for a home loan. It is advisable to pay all fees and look for ways to build a healthy credit score during the months leading up to home loan drawdowns.
Associated fees: Aside from the outgoing interest, the borrower will have to pay other fees such as handling fees, late payment interest and foreclosure fees, etc. that need to be considered when applying for a home loan. It is in the applicant's best interest to clarify this with the lender beforehand.
Individuals can also note that foreclosure or prepayment fees only apply to fixed-rate home
loans
. Hence, this is also a factor to consider when deciding between fixed and floating rate, as prepayment is one of the ways to reduce tenure and save lakhs.
Type of interest rate: One of the most important decisions that you need to make when drawing on a home loan is to carefully choose between the two types of interest rates that are offered in the market as follows:
Floating – Floating rates may change over time due to changes in the RBI base rate and general market conditions. Floating rates are typically 1 to 2 percent lower than fixed rates, which allows for long-term savings. This option is suitable if a decline in the interest rate is expected in the near future.
Fixed – Fixed rates, as the term suggests, don't change over time. This option is suitable when the economic climate indicates an increase in interest rates.
For a short term loan (under 7 years old) it is advisable to choose a fixed interest rate. If the term is longer than 15 years, it is advisable to take out a loan on a variable basis, as you cannot predict the changes over such a long term. Ultimately, the applicant has to choose between variable and fixed interest rates depending on suitability.
Appropriate insurance: Many people do not attach the same importance to insurance when buying a property. It is viewed as an unnecessary addition to the home loan. When taking out such life and / or health insurance, the applicant does not have to worry about raising the money for the medical emergency in the event of a medical emergency. In the event of an accidental death, at least the family does not have to worry about other expenses as there is an insurance amount that takes care of the rest in the absence of the applicant. It is therefore advisable to take out insurance when planning a home loan.
Finally, private individuals must also check the required documents and read the loan agreement carefully. Taking out a home loan is an important decision that can affect financial health for years to come. Hence, it is important to know all the aspects and to avail of a loan in complete accordance with the financial interests of the borrower.
The author Ashish Jain is a Managing Director at Star HFL. The views expressed are personal
(Edited by : Anshul)
First published: IS