Assets leased from Amazon land $97M in Boston Suburb – Commercial Property Executive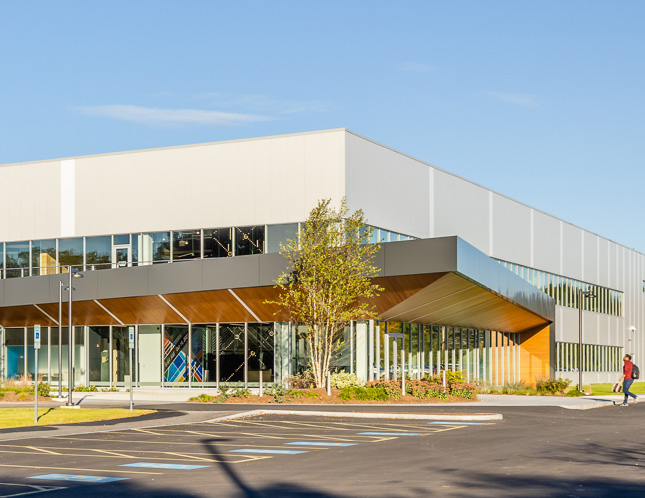 Atlantic Management has secured financing totaling $96.5 million for two industrial facilities totaling approximately 500,000 square feet in Westborough, Mass., a suburb of Boston. With support from Newmark, the company secured a $70.5 million refinance loan for the 50 Otis St. property and a $26 million construction loan for a build-to-suit project at 54 Otis St.
50 and 54 Otis are located off Route 9 approximately 35 miles from Boston's central business district, near several major thoroughfares including Interstate 495, Interstate 95 and the Massachusetts Turnpike. Atlantic acquired 50 Otis St. in 2016 for $6.5 million. The building was one of several that served as the home of AstraZeneca. With the assistance of architectural firm SMMA, Atlantic 50 transformed Otis into an R&D and industrial center consisting of a revised version of AstroZeneca's original "cube" building and a new construction totaling approximately 406,400 square feet.
Amazon Robotics Innovation Hub has leased a total of 50 Otis and invested approximately $40 million to create 350,000 square feet of office space and R&D labs.
Additionally, Amazon has agreed to expand its footprint through a 100,000 square foot build-to-suit project at 54 Otis. The property is on an adjacent 11 acre site and will consist of 80,000 square feet of high bay space primarily used for testing and support, and a 20,000 square foot office building.
Financing in a turbulent environment
Members of Newmark's US Capital Markets Group and Debt and Structured Finance Group represented Atlantic Management in the transactions. The team consisted of Robert Griffin, David Douvadjian Sr., Timothy O'Donnell, Brian Butler, David Douvadjian Jr. and Conor Reenstierna.
Newmark is not disclosing details of the transactions. However, the fact that both properties are 100 percent leased to Amazon, which is no longer on a leasing frenzy, may have impacted the lender community's interest in providing the financing in the more expensive credit environment.
"For the first time in recent memory, market participants are indicating that cap rates are rising for institutional-grade industrials," Chatham Financial noted in its second-quarter credit report. "While demand remains high and fundamentals in this area are still viewed as second to none, ever-increasing inflationary pressures have begun to affect value perceptions of investment-grade long-lease loans, which cannot be valued at market in the face of growing CPI and PPI indices."
In the second quarter, Chatham's market rate for secured fixed-rate loans on industrial collateral rose 120 basis points, with 10-year fixed rates for creditworthy leases and desirable collateral landing at 4.75 to 5.75 percent. Chatham's market spread conclusion for secured floating rate loans on industrial collateral increased by 20 basis points, keeping three to five year floating spreads on creditworthy leases and desirable collateral in the 1.95 percent to 2.5 percent range.
Notwithstanding rising debt prices, lenders remain interested in corporate bonds. According to the Chatham report, "Many major retail markets have vacancy rates below 1 percent, and many lenders are still positive about industrial construction on a relative value basis."